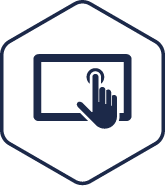 The need for "Digital Transformation" according to Gartner

"New trends in technology, delivery systems, financial models, and consumer behaviors are driving companies to reevaluate how they invest in people, process and technologies.
Retail, fashion, travel, real estate, insurance and healthcare are following in what is no longer just a revolution driven by information, but a world where the Internet of Everything turns appliances, automobiles, factories — even the human body — into transmitters and receivers of information to support better, more informed decisions — often in real time. Today nobody asks which industries will transform (all of them will); rather when?"
Our mission: Enabling your Transformation
eProseed Digital Transformation service is the path to enable a Collaborative Digital Enterprise. eProseed helps enterprises to adapt their business models and operations to meet the enhanced expectations of the Digital Consumer and ecosystem.
eProseed pillars for Digital Transformation