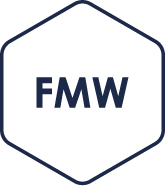 What's Oracle Fusion Middleware?
Oracle Fusion Middleware is the leading business innovation platform for the enterprise and the cloud. It enables enterprises to create and run agile, intelligent business applications while maximizing IT efficiency through full utilization of modern hardware and software architectures. Oracle Fusion Middleware allows organizations to plug in new services or upgrade existing services in a granular fashion to address the new business requirements, provides the option to make the services consumable across different channels, and exposes existing legacy applications as services, thereby leveraging existing IT investments.
The quest for flexibility!
Great flexibility can be achieved through the alignment of IT with business processes has led to the development of Service Oriented Architecture (SOA); an architectural style whose goal is to achieve loose coupling among interacting systems.
eProseed builds and maintains Oracle Fusion Middleware environment composed of:
Oracle SOA Suite and BPM Suite
Oracle Service Bus
Oracle B2B, Oracle MFT
Oracle Adapters (Database, AQ, MQ, JMS, Oracle Apps, SAP)
Oracle Business Activity Monitoring (BAM)
Oracle WebService Security (OWSM)
Oracle WebCenter Content
Oracle WebCenter Portal
Oracle WebCenter Sites
Oracle Application Development Framework (ADF)
Oracle Mobile Application Framework (MAF)
Oracle Identity and Access Management Suite
Oracle API Gateway
Oracle Enterprise Repository (OER)
Oracle Coherence and WebLogic Suite
Oracle Data Integrator
Oracle GoldenGate
Oracle Business Intelligence
eProseed helps you to accelerate you Fusion Middleware adoption
eProseed relies on proven methodology and experience from dozens of implementations to help you building your integration framework and accelerate your return on investment with Oracle Fusion Middleware. With engagement and support that spans the entire solution lifecycle, you choose from a set of packaged or tailored made services according to your unique needs.
Standard Software Installation, Configuration and Guidelines for Oracle Fusion Middleware
Performance Review and Recommendations
Configuration Review and Recommendations
Production Diagnostic Review and Recommendations
Reference Architecture and Reference Solutions
Prototyping
Auditing and Assessment for Oracle Fusion Middleware
eProseed Accelerators for Oracle Fusion Middleware