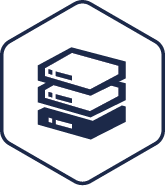 IT Modernisering & Consolidatie
What's IT Modernization & Consolidation?
As ICT requirements continue to escalate, so do the many associated costs. Though it's clear that the need to economize is more pressing than ever, where might you begin making cuts as every associated component would appear to play an indispensable role? To pursue any type of resource consolidation responsibly is to completely understand all the ramifications, both immediate and long-term, and to enact changes that actually foster new levels of productivity. The problem is a complex one, but nonetheless, a problem you can address with the right partnerships.
eProseed approach to IT Modernization & Consolidation
eProseed Data Center Consolidation services have been developed by working with a wide variety of customers in diverse industries. Through this real-world experience, and coupled with industry best practices, we have developed a proven process for planning and consolidating a variety of infrastructure components. Combined to Oracle's unique ability to deliver extreme performance and scale by tightly integrating network services across application infrastructure is demonstrated in its Oracle Engineered Systems such as Oracle Exalogic and the Oracle Exadata Database Machine.
These Engineered Systems are cross-optimized between hardware and software and can deliver up to 5X to 10X performance gains compared to traditional multi-vendor architectures. Our partnership with Oracle allows us to have a strong firsthand experience with this technology which is augmented by our successful customer implementations of such systems.