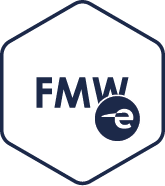 Fusion Middleware Accelerator
Wat is de Oracle Fusion Middleware Accelerator?
Oracle Fusion Middleware Accelerator is het meest toonaangevende business innovatie platform voor organisaties en de cloud. Het stelt bedrijven in staat slimme, flexibele business applicaties te ontwikkelen, te gebruiken en hiermee hun IT efficiency te optimaliseren. Dit alles door inzet van moderne hardware- en software architectuur. Oracle Fusion Middleware Accelerator biedt organisaties de mogelijkheid om stapsgewijs nieuwe services aan te sluiten of bestaande services te upgraden zodat deze beter aansluiten bij nieuwe eisen die de organisatie eraan stelt. Tevens maakt het de services beschikbaar en toegankelijk middels diverse kanalen. Ook biedt het de mogelijkheid om bestaande applicaties te gebruiken als een service en hierdoor beter gebruik te maken van bestaande IT investeringen.
De zoektocht naar flexibiliteit!
Grote flexibiliteit wordt bewerkstelligd door IT en organisatie processen beter op elkaar af te stemmen. Dit heeft geleid tot de ontwikkeling van Service Oriented Architecture (SOA); een architectuur stijl met als doel te voorzien in een flexibele koppeling van met elkaar samenwerkende systemen. eProseed bouwt en onderhoudt Oracle Fusion Middleware omgevingen die bestaan uit:
Oracle SOA Suite and BPM Suite
Oracle Service Bus
Oracle B2B, Oracle MFT
Oracle Adapters (Database, AQ, MQ, JMS, Oracle Apps, SAP)
Oracle Business Activity Monitoring (BAM)
Oracle WebService Security (OWSM)
Oracle WebCenter Content
Oracle WebCenter Portal
Oracle WebCenter Sites
Oracle Application Development Framework (ADF)
Oracle Mobile Application Framework (MAF)
Oracle Identity and Access Management Suite
Oracle API Gateway
Oracle Enterprise Repository (OER)
Oracle Coherence and WebLogic Suite
Oracle Data Integrator
Oracle GoldenGate
Oracle Business Intelligence
eProseed helpt uw organisatie Fusion Middleware versneld toe te passen.
eProseed helpt u, middels bewezen methoden en de ervaring opgedaan tijdens het implementeren van vele projecten, met het bouwen van uw integratie architectuur en om m.b.v. Oracle Fusion Middleware uw ROI te versnellen. Hierbij bieden wij u ondersteuning en zijn wij betrokken tijdens de hele levenscyclus van de oplossing. U kunt kiezen uit een set van standaard of op maat gemaakte services passend bij de unieke behoeften van uw organisatie.
Standaard Software Installatie, Configuratie and Richtlijnen voor Oracle Fusion Middleware
Beoordeling van de Prestaties en Aanbevelingen
Beoordeling van de Configuratie en Aanbevelingen
Productie Diagnostiek en Aanbevelingen
Referentie Architectuur Referentie Oplossingen
Prototyping
Auditering en Evaluatie van Oracle Fusion Middleware
eProseed Accelerators voor Oracle Fusion Middleware