eProseed Cloud in short
"Cloud Computing", by definition, refers to the on-demand delivery of IT resources and applications via the Internet with pay-as-you-go pricing.
Opportunities for improving IT efficiency and performance through centralization of resources have increased dramatically in the last few years with the maturation of technologies such as SOA, virtualization, grid computing, and management automation. A natural outcome of this push has become increasingly referred to as 'cloud computing', where a consumer of computational capabilities sets up or makes use of computing 'in the cloud' (i.e. over a network) in a self-service manner, without the concern of how that computing is resourced or how the computing platform is managed, monitored, and secured.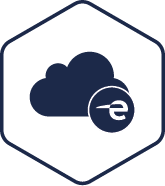 eProseed Cloud in detail
For the products in the Oracle Stack, eProseed can implement on-premise private clouds for customers to take advantage of the modularity, sharability, and composability enabled by Database, Fusion Middleware SOA, BPM, and user interaction technologies complemented by dynamic resourcing to support a powerful self-service platform of reusable components.
Running development and test workloads on eProseed Cloud enables you to remove hardware-based resource constraints to quicker create developer environments and expand your testing machine fleet. You get instant access to machines pre-configured with the Oracle Stack and you only pay for what you use. This agility enables you to bring new developers on faster, try out configuration changes in parallel.
After successful development and testing, you then have the option to switch to production mode either on your own infrastructure, or still on the eProseed Cloud to further benefit from its flexibility.