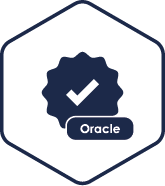 Oracle Licenses Assessment
Oracle Licenses Assessment in short
Many companies face difficulties to fully control their licenses. It's complex to avoid installing unwanted options, changing infrastructure has impact on licenses, and business growth requires additional licenses. eProseed Oracle Licenses Assessment deliver audition, collection, summarize and advisory about your current licensing usage, providing advice to leverage client licensing costs and warn about unused paid features.
eProseed developed tools that will check your Oracle licenses compliance. Our methodology provides you a full overview about your company licensing profile.
Our consultancy will help you save your budget as long as possible, advising strategies to consolidate and clean up your licensing needs.
Benefits of Oracle Licenses Assessment:
Optimize license usage, based on current/planned hardware and software
Over- and under-licensing of Oracle software
Software license audit readiness
Possible license cost reductions as a result of IT Modernization