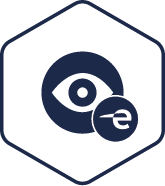 eProseed FSIP for Central Bank
eProseed FSIP for Central Bank in short
Monitoring and management of compliance and of the risks associated with non-compliance are important challenges being faced by many industries. In the banking sector in recent years rogue investments have caused the collapse of many banks and financial markets leaving the authorities such as the central banks looking for better compliance monitoring and management systems.
Indeed, with the increasing demands from many international regulatory bodies, national banking control commissions are required to monitor the compliance of their national banks against many national and international standards such as IMF and BIS.
eProseed FSIP for Central Bank in detail
Of course, technological enablement of supervision activities is a non-trivial undertaking; pertinent issues include collection of data from multiple source at varying frequencies, complex data processing to produce reports and insight, empowerment of the supervisors to conduct off-site and on-site assessment, creation of on-going audit trails, handling of structured and unstructured processes and content, enforcement of action and content based dynamic security policies, etc. Using the full-stack of Oracle Fusion Middleware (FMW) and Database (DB) products eProseed has created a comprehensive and highly customizable supervision and insights platform (FSIP).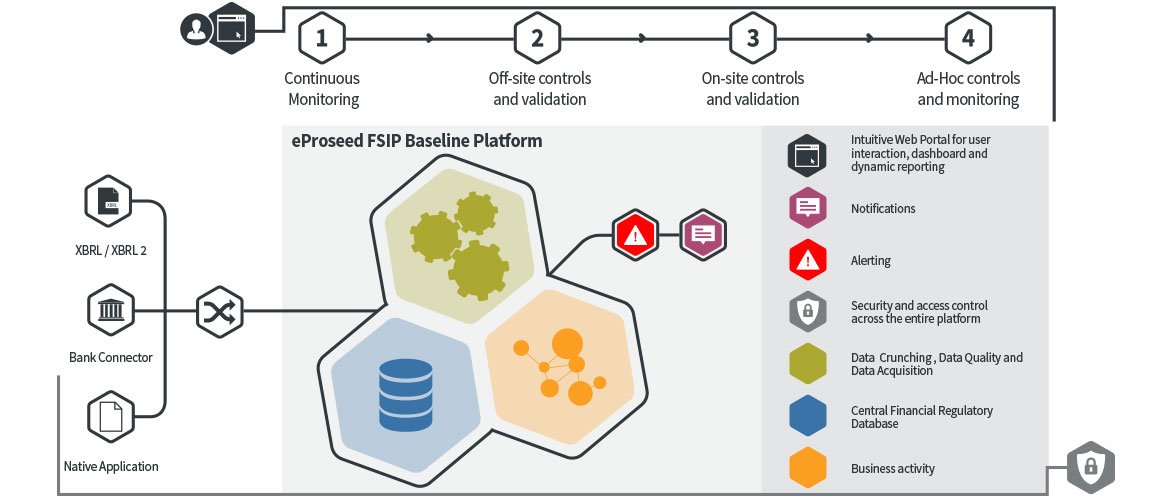 More accurate supervision with less cost, time and effort!
This solution incorporates data integration, data warehouse, service oriented architecture (SOA), business process management (BPM) and adaptive case management (ACM), enterprise portal, content management and dynamic business intelligence products, all in a highly secured framework. The platform automates all the routine work including data collection, archiving, standard (daily, weekly and monthly) report production, raises risk alerts, and helps human knowledge workers i.e. compliance supervisors and examiners focus on more complex off-site and on-site investigations better equipped with timely insight. The Central Banking Supervision Pack currently provides more than 200 supervision business activities and 180 supervision reports.

The global provider of secure financial messaging services
SWIFT is the World leading provider of interbank financial messaging services, software solutions and communication standards, enabling more than 11.000 institutions in over 200 countries and territories across the world operate financial transactions in a secure, standardized and reliable environment. Since its foundation, SWIFT is leading innovation, driving the digital transformation of the banking and financial sector through the adoption of digital solutions for electronic data interchange and file transfers.