User eXperience design makes a difference in banking.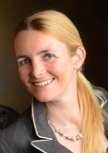 by Mascha van Oosterhout | User eXperience Consultant | eProseed-NL
---
A few weeks ago I attended a Service Design Workout at the Rabobank Headquarters in Utrecht. The theme of the evening was two-fold:
Service design and User eXperience Design in financial organizations;

Why does a bank buy a design agency?
What role can design play at a financial service provider?
How does design work in a world dominated by grey suits and analytical thinking?

Look at the issue of in-house vs. agency-led Service- and UX design.
Capital One buys Adaptive Path.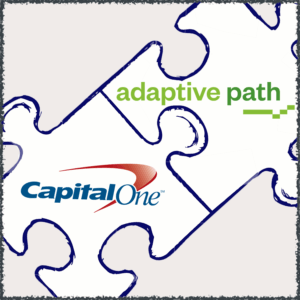 One reason to organize this discussion was the recent acquisition of Adaptive Path – one of the pioneering Service and User Experience Design firms, which has been at the heart of digital user experience research, teaching, consulting and practice for more than a decade – by Capital One, a giant bank. Is this a case of a huge, slow, bureaucratic organization trying to buy a culture of innovation? Actually it isn't because Capitol One has a fairly long history of Design Thinking as part of its culture. The bank did lots of controlled experiments, lots of trials, pilots, prototypes and learning. With the purchase, Capital One cements its large investment in banking UX.
UX matters!
Capital One sees a future in which user experience is the difference between failure and success. And that future is arriving fast. This means that user centered design matters on a strategic business level to a company as bottom line driven as a bank.
"There are few spaces as ripe for technology and human-inspired re-imagination as how people relate to their money." — Daniel Makoski, VP/Design, Capital One
So there seems to be a beacon of hope emerging around the principles of user-centric experience design. Why is the financial services industry so slow to respond? The hesitation most likely comes from the lack of understanding and appreciation by financial institutions for the financial return on investment they can expect from improving the digital customer experience.
One customer call to a call center of a bank may cost an average of $11.00 per call. With an effective content strategy for service-oriented content that's laid out across an easy-to-use and action-oriented design, it's easy to see how these costs could quickly be cut down.
A survey was done by Extractable – a digital strategy and experience design firm based in San Francisco – of over twenty banks' online banking experiences. Many banks appear to provide their prospective and current customers a contemporary, responsive, content-rich, personalized, easy-to-use public web experience. But, when it comes to the post-login online banking experience, whether app- or web-based, the industry falls far short.
For today's users of digital services, expectations are much higher than they were a few years ago. (Business) users expect things to simply work wherever they happen to be. They expect clarity in how to use things. They are being taught what to expect, and how delightful a digital experience can be, by designers who have adopted a user-centered approach.
"This is exactly the kind of problem Adaptive Path was created to solve: helping a company with the resources, but more importantly the will, to reimagine its strategies, processes, and design solutions to create better experiences for millions of people." — Jesse James Garrett, Co-Founder and Chief Creative Officer, Adaptive Path
Capital One is not the first company to make this move:
In 2014 McKinsey bought Lunar – a top design firm, known for its work with clients like Apple, HP, and SanDisk.
Accenture, another huge consultancy, bought service design firm Fjord in 2013.
Large corporations are scrambling to bring designers into the fold.
GE is building a massive team dedicated to user experience.
IBM is hiring an army of designers.
Oracle has a large UX group that is not only responsible for the user experience of the ERP, CRM and HR (cloud) applications, but also helps partners by publishing books on UX methodology and patterns.
It is proof that the business world is increasingly seeing (UX-) design as a necessary competency.
In-house UX design vs. external UX design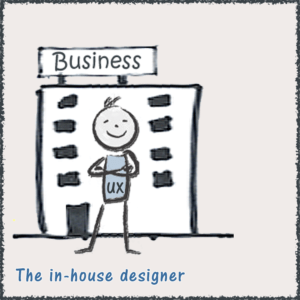 At the Service Design Workout at Rabobank it was recognized that more and more service/UX-design work is being carried out by in-house UX design practices, but what is clear is that there are pros and cons to this approach.
Several advantages to the in-house setup were cited by the in-house UX team of Rabobank. An internal team has a deeper understanding of organizational structures and politics, and the ability to have an overarching view of related service design and UX design projects which are being (or have been) carried out elsewhere in the organization.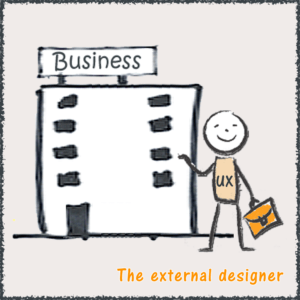 On the other hand, Robbert-Jan Oeveren (from service design agency Buro Koos) stated that service/UX-designers on the agency side offer a fresh, independent perspective, enjoy more attention for their work and deliverables, and bring with them the latest tools and techniques.
As an experienced UX designer myself, I've perceived both sides of the medal: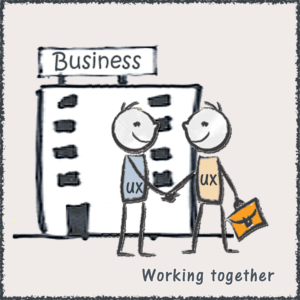 During my professional years as an in-house UX expert at Philips, I worked on internal projects together with marketing people, product managers and technical developers. I knew their way of working, I knew how to get things done and they knew me. I knew what else was going on within Philips and at our competitors. In addition to that I also did projects with external designers. Together we came up with the best solutions combining their independent perspective and expertise and my knowledge of internal 'affairs'.
As a UX consultant at eProseed I've been working on several projects with different customers from different branches. I see their business from the outside and therefor I notice things which in-house professionals don't see anymore. I come in with a bunch of tools, methods and expertise to help them improve the User eXperience of the products/applications they develop for their customers/internal users.
With their acquisition of Lunar, McKinsey achieved the following:
"Lunar will keep its name and continue operating out of its regional offices. But it will also draw on its three decades of design experience to help McKinsey solve problems for its clients"– Lunar President John Edson President of Lunar.
"LUNAR's design team will also find more design practitioners than they might expect among their new McKinsey colleagues, including some leading thinkers in user experience design"– Hugo Sarrazin, McKinsey Digital Labs.
This is what Capital One and Adaptive Path achieved:
"Adaptive Path is staying together as a group in our office space in San Francisco. Both inside Capital One and to the outside world, we will continue to be known as Adaptive Path. The people in Capital One are creative, collaborative, and fun. They have a culture that favors collaboration and iteration and they have the right mindset. We are going into this together. "— Jesse James Garrett, Co-Founder and Chief Creative Officer, Adaptive Path.
eProseed achieved the same when we were doing a PaaS4SaaS workshop with delegates from the Oracle Usable Apps team. Together we designed a usable application for a customer eProseed did a project for.  The Oracle Usable Apps team has a lot of experience regarding the UX of Oracle Applications. I myself know a lot about the way of working at the customer. Together we came up with a brilliant solution for an application which is technical feasible and supports the customer's users during their daily work.
My conclusion would be that a lot of successes can be achieved if in-house designers – with all their internal knowledge – and external designers work together in projects.