Cloud ... is only the Beginning
Enterprises in the 21st Century face a dramatic change in the expectations of their customers. These expectations, for new services, products, heightened privacy, and advanced interactions are driving organizations to change both quickly and radically. Responding to this intense demand requires a change to the technology organizations use to deliver an evolved offering to a more discerning and demanding consumer.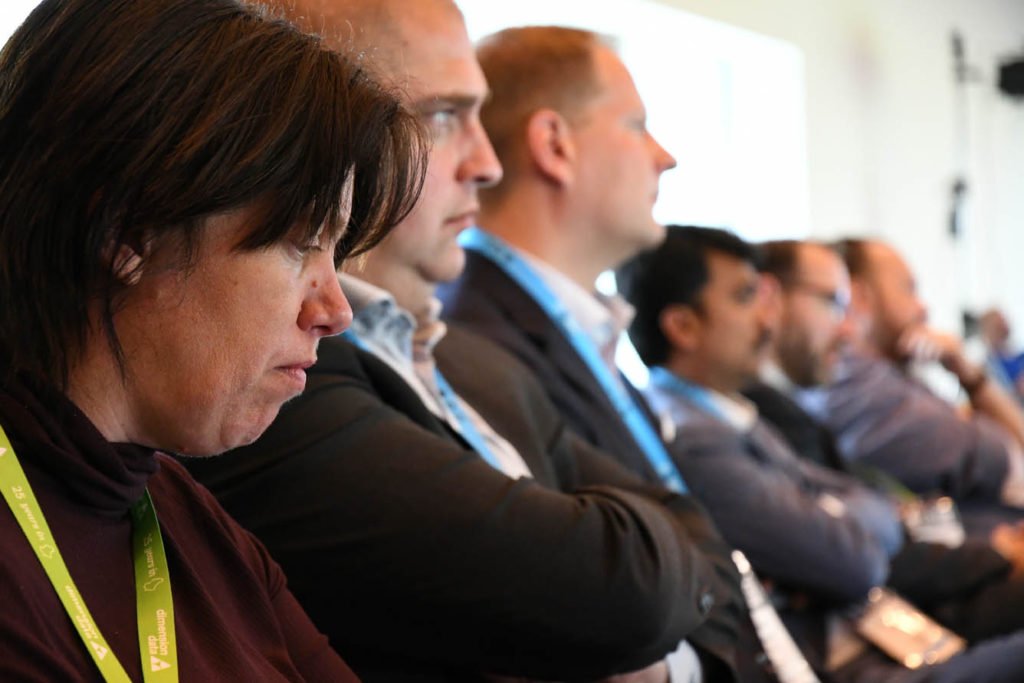 Enterprises committed to successfully making the change, both organizationally and technologically, need a platform on which they can build for the needs of tomorrow. Cloud is an important component, but traditional cloud is only the beginning.
"At Oracle we believe that cloud is only the first step to a different way of working with the technology that you use for building your solutions", explained James Allerton-Austin, Senior Director of Product Management at Oracle Corporation, to the participants to the eProseed event hosted at the TechForum on May 15th and 16th in Luxembourg.
Citing the President of Emirates Airlines, Tim Clark, from a recent Business Insider Article[1], Allerton-Austin said that a seismic shift in technology is underway and that the "companies of the 2050s will be unrecognizable when compared with the companies of today". New principles arise from this shift, and for every new idea, businesses need a way to execute that idea, pilot it and either succeed and scale, or fail fast and learn quickly from the experience for the future.
Adding Autonomous Capabilities to Key Functions
To allow customers to find the time to innovate, execute their business ideas and translate them into reality, Oracle has expanded its Oracle Cloud Platform beyond the Oracle Autonomous Data Warehouse, with the aim of making all Oracle Cloud Platform services self-driving, self-securing and self-repairing.
"The future of tomorrow's successful enterprise IT organization is in full end-to-end automation," said Thomas Kurian, Oracle President of Product Development, at Oracle CloudWorld in February of this year. "At Oracle, we are making this a reality. We are weaving autonomous capabilities into the fabric of our cloud to help customers safeguard their systems, drive innovation faster, and deliver the ultimate competitive advantage with smarter real-time decisions."
To help businesses focus on their objectives, Oracle Cloud Platform is incorporating foundational autonomous capabilities throughout. From self-driving characteristics that automate management, scaling, monitoring and tuning, through self-securing, to protect from both external attacks and malicious internal users, to self-repairing, providing autonomous protection from downtime, including that brought about through human involvement during both unplanned and planned maintenance.
Fueled by AI and Machine Learning
Oracle's autonomous capabilities are integral to the entire Oracle Cloud Platform, including the Oracle Autonomous Data Warehouse which uses advanced Artificial Intelligence ("AI") and machine learning to eliminate human error and manual tuning and help deliver unprecedented availability, high performance and security at a much lower cost.
These Artificial Intelligence-based capabilities include contextual, conversational User Interfaces using chatbots that automate frequently performed end-user actions, freeing up time for higher-productivity tasks, and unsupervised smart bots that use machine learning to learn from user conversations and actions.
In the field of security and management, Oracle is innovating by introducing machine learning-driven user and entity behavior analytics to isolate and eliminate suspicious and malicious users automatically, and establishing preventative controls to intercept data leaks across both structured and unstructured data repositories. Artificial intelligence and machine learning are also applied to a unified data repository across log, performance, user experience, and configuration data to automate setting and managing performance and security monitoring metadata.
Autonomy is Rapidly Gaining Ground
In addition to the Oracle Autonomous Data Warehouse and Autonomous Database unveiled at Oracle OpenWorld last October, Oracle Cloud Platform autonomous capabilities for Mobile and Chatbots, Integration, Analytics, API Platform, Content and Experience, Blockchain and Security and System management, have since become available in the Oracle Cloud.
The Right Combination
"The pace of innovation never slows and Oracle is there with you all the way, with new capabilities being added all the time, and simplified access to those capabilities," said James Allerton-Austin. "The Oracle Cloud and the autonomous capabilities it delivers, is the platform that allows you to focus on the bigger picture, a platform that self-tunes, self-repairs and self-secures, so that you have the time to execute your ideas."
[1] 'There's a storm coming': Emirates boss warns airlines of a looming seismic shift in Technology – http://uk.businessinsider.com/emirates-boss-tim-clark-warn-airline-industry-technology-blockchain-2018-2