Managing the Customer Experience
Conventional business strategies are being challenged by emerging companies, designed solely as digital businesses. These agile companies have created new markets by solving familiar pain points and are destabilizing industry giants, driving a wedge between those businesses and their customers. At the same time, customers have become more demanding and set new service standards, much different from those of 20 years ago. On the occasion of eProseed TechForum, Tanguy Petre, CEO of iMendos, showed the participants how to improve business results through effective Customer Experience Management.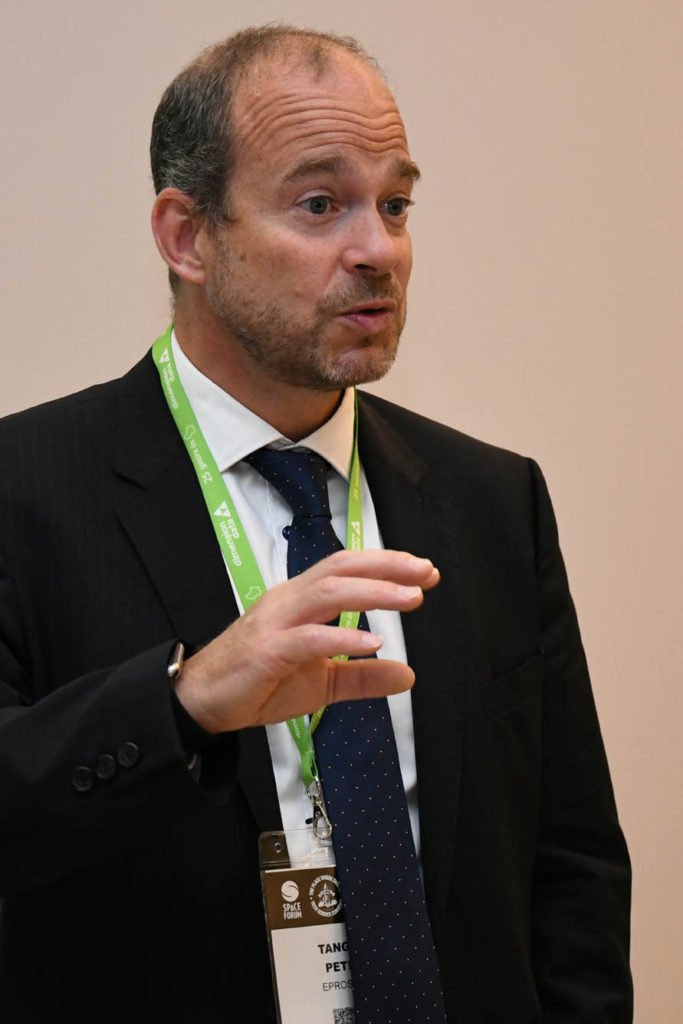 For Tanguy Petre, "Today the battle is being fought on the Customer Journey front". Customers expect to get what they want and how they want it. And if they don´t get what they want, they increasingly move on to buy somewhere else. "For instance, 25 years ago, a customer could buy a shirt via three or maybe four different customer journeys", he said. "The customer went to the store or ordered it from a catalogue. Due to multi and omni-channel orchestration, the number of possible journeys has increased exponentially. By providing more alternatives at each phase of the buying process, there are about 100+ opportunities to buy the same shirt today". Customers demand to be able to choose or change the purchase channel as they wish at every – and any – point of the buying process. To remain competitive, a retailer has to offer as many variations as possible.
The first thing for enterprises to do is to re-think their business models. "Mapping your current business model helps you understand how you can change it and identify new opportunities. But you should not just map the customer journey. You should not just map the processes and systems behind it. You must capture the complete customer experience, from both inside and outside perspectives", insisted Tanguy Petre.
This is the reason why iMendos proposes a new approach, called Customer Experience Management, using a set of professional tools from Software AG's Digital Business platform, ARIS. By taking customer expectations into account and using techniques such as Customer Journey Mapping, Customer Touchpoint Analysis and identifying the critical Moments of Truth, iMendos assists organizations in delivering a better Customer Experience.
"When you look at your processes, you usually do it from an inside-out perspective, which represents the company's point of view. We have added another view, reflecting the customer's standpoint: the outside-in approach", explained Tanguy Petre. "Businesses that see customer satisfaction as their key differentiator and enabler for success will take an outside-in approach when designing business processes to look at how their customers want to interact with them and build the processes around these customer interactions. So they match the outside-in with the inside-out to incorporate the requirements of both perspectives into their processes. Well-designed customer touchpoints that align business processes and customer journeys lead to customer satisfaction, and customer satisfaction leads to higher company revenue and profits."
In the past, processes were mostly developed to meet business needs, usually described by a set of requirements defined in collaboration with key stakeholders from many parts of the business. However, in order to deliver superior customer service, it is imperative to put much more emphasis on customer needs, to make the customers the most important stakeholders. Therefore, designers have to anticipate those needs, take the expectations and emotions into account, and build the processes around them.
Why does Customer Experience matter? "Numbers don't lie", said Tanguy Petre: "To win a new customer is six to seven times more expensive than to keep a current one. Loyal customers are worth up to ten times as much as their first purchase. It takes twelve positive experiences to make up for one negative. And a bad service reaches more than twice as many ears as praise for a good service."
"Don't throw your business process practices away", Tanguy Petre advised. "Instead, acquire new Customer Journey mapping skills and combine them with your existing process management skills, and use collaborative platforms to ensure that all concerned stakeholders in your organization are aligned with your ultimate goal: increasing your company's sales and revenue by enabling better customer satisfaction", he concluded.